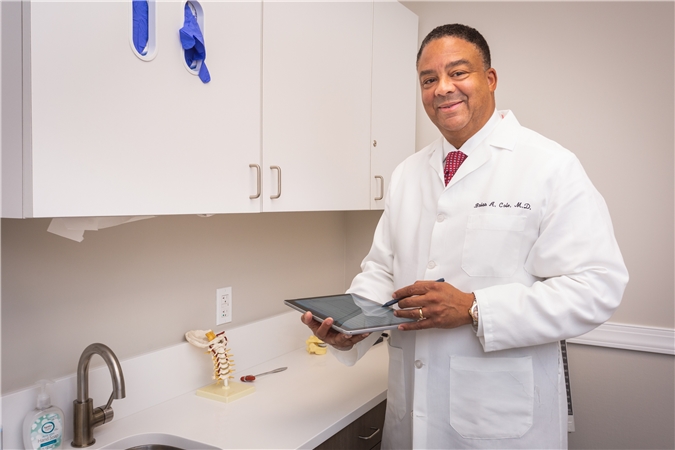 Gain Peace of Mind Through a Second Opinion
At Englewood Spine, we are familiar with patients feeling anxious – they fear they will need painful, invasive surgery and dread the impact it could have on their lives. Such feelings are common and completely normal. What's not normal is having doubts about whether the treatment suggested by a spine specialist is the only or best option for a patient, or worse, if the patient is concerned the practice lacks the experience or expertise to help them feel at ease.
Too often, patients are nervous to challenge the recommendations of their doctor, deferring to their years of schooling and medical degree. But healthcare decisions are extremely important and personal choices, and the patient will suffer the consequences of a bad one.
We believe patients should feel empowered to advocate for their health – asking questions, gathering information, and getting involved in the decision-making process. When a patient is in pain, they want to experience relief as soon as possible. However, back problems and spinal injuries rarely have only one solution and it is critical for a patient to do their homework, seek additional guidance, and avoid taking every medical opinion at face value. Sometimes that means getting a second opinion. And we can help.
Seeking a second opinion doesn't mean a patient distrusts their practitioner. Instead, it means they want to educate themselves on their condition and understand all available treatment options, so they can make the decision that is right for them. A second opinion is especially crucial if:
A patient's condition radically affects their quality of life
The diagnosis is unclear
Symptoms persist despite treatment
A patient has been diagnosed with a rare disease or disorder
Existing treatment recommendation is risky or highly invasive
The patient feels uncertain, hesitant, or has a gut feeling that something is off
Our goal at Englewood Spine Associates is to help patients get back to living with less pain. We begin our process with an in-depth discussion of all treatment options, striving to take the most conservative, least invasive approach possible. We have the knowledge, experience, and compassion to help those we serve understand their treatment options and feel confident in their decisions. We would be honored to support you on your journey to a pain-free life.
Alleviate your doubts and take the next step toward peace of mind by contacting us today.